Getting around RainyCamp 2023
RainyCamp is using Zoom as a single meeting with breakouts for 2022.  You must register with  RainyCamp, then register with Zoom to receive a link to participate.
Workshops are self-directed – you may go from one to another by looking for the breakout rooms ICON on the lower right hand side of your Zoom screen.  You may need to click the three dots to get there.
First, a few basics:
On a computer, download or update to the latest Zoom Client (app) here: https://zoom.us/download
Find Zoom Client for Meetings and click on Download.
On a Iphone, find Zoom Cloud Meetings in the app store and download or update.
If you are new to Zoom, visit this page for a tutorial on how to use Zoom: https://support.zoom.us/hc/en-us/articles/360034967471-Getting-started-guide-for-new-users
Or watch one of these tutorials https://youtu.be/xepLf3LV2G0 for computers or https://youtu.be/bf41s5h7y00 for smartphones.
Donate Here to support RainyCamp
-Click the TipJar->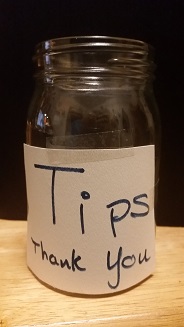 The Schedule (Click the word) for RainyCamp was current at the start of camp.  Any last minute changes are noted at the top of the bulletin board.
Workshop Details including descriptions and biographies can be found here
Songbooks for workshops may show up in the  bulletin board.
Concert Signup
To sign up for the RainyCamp concerts (Saturday 6PM US PST and Sunday noon PST)  CLICK HERE
You will receive a confirming email in a few minutes.
Concert Sign-up closes one our prior to concert, order will be posted an hour before the concert.
Please do not ask about the play lists prior to one hour before the concert.
2023 RainyCamp Saturday Concert Play List (Not posted until late Saturday afternoon) –> Click Here<-
2023 Sunday Concert Playlist(Not posted until Sunday late morning)  <<– CLICK here <<–
| | |
| --- | --- |
| ·         The RainyCamp Bulletin Board will list ad hoc and informal open sessions  that make each camp so unique.  Use it to message other campers. View the Bulletin Board click here:  To post something to the Bulletin Board, please send an email to registrar@rainycamp.org. | ·         The RainyCamp Marketplace is a place to look at concerts, online or physical media from our attendees. You can view the Marketplace by clicking here.  To have your wares posted, send an email with the short blurb to registrar@rainycamp.org |
The Main Lobby is your point of entry into RainyCamp.  If you want to reserve a room,  do so with the host and specify open or private.   If you're on a laptop or desktop, you'll be able to see who is in each room on the list of Breakout Rooms, and which ones are empty. You may need to click on the Room name to see the list of its occupants. (Phone and tablet users will only see the room names.)
If you need help, ask in the main lobby. To get to the lobby from any Breakout Room, click on the blue Leave button and select "Leave Breakout Room".
If you anticipate being inactive for awhile, please go to the Snooze room to make the operations easier for the co-hosts of the workshops.  Please remain muted in this room.
| | |
| --- | --- |
| Breakout Name | Notes |
| Main Lobby | Main entry point, host present to assist all times to assist you |
| Lodge | Workshops |
| Fireside | workshops |
| Lundgren | workshops |
| Maple | workshops |
| Alder | workshops |
| Concert | Song Circle and Concerts |
| Tech Help | Help breakout |
| Snooze | Use this when not actively participating – please mute in this room! |
| Chat | Meet and chat with friends old or new |
| Rose | Private or public ad hoc breakout |
| Dahlia | Private or public ad hoc breakout |
| Crocus | Private or public ad hoc breakout |
| Lavender | Private or public ad hoc breakout |
Concerts and the full camp Song Circles will take place in the Concert Room.
Concert Sign-Up schedule will be posted Friday afternoon.   The link to sign-up is above:
What is in each Breakout Room:
All Camp activities will take place in Breakout Rooms accessible from the main lobby where help is always available. These rooms are named
Screen Name
It's best for your Zoom screen name to be what you're known by. To change your screen name after you've joined the meeting, hover over the top right corner of your Zoom box, click on the three dots, and click Rename. Or click Participants and hover over (lap/desktops) or touch (phones/tablets) your name and select Rename
Muting, Original Sound, and Tech help
When playing music on Zoom only one person is unmuted at a time; everyone else mutes their mic and follows the leader. Simultaneous jamming isn't possible. If you expect to lead a song or a tune especially with an instrument, you must Turn On Original Sound. How to do this is explained in the guides and videos listed above.  For a complete document on best sound settings, visit this guide: https://pfs.org/zoomperformance/
If you need tech help, go to the Lodge and ask for help.  The Tech help room is were you can work out tech issues.
Workshop Etiquette:
Workshops will generally have a Co-host who assists the workshop leader and handles logistics such as singing order and muting.  The cohost status is given by the host in the main lobby.
HELP:  
Be prepared to log out and log back in.  Even reboot
ask in chat if you can request help.
Go to main room and talk to the host if needed, help will be sought  A tech room is set up to help without disrupting others
Look up Zoom help (support) resources
Video Flicker help (2023)

Start Zoom (on your Zoom client, choose New Meeting just to get one started)

On the video icon, choose the menu (up arrow), choose "video settings"

Near the bottom, click "Advanced"

Near the top of the new window, uncheck "Optimize Vid Quality with de-noise"
Co Hosts:  If for any reason the meeting ends or the Breakout Rooms are suddenly closed, we'll fix it immediately. Wait a minute and rejoin.  NEVER click on the red CLOSE ALL ROOMS in the breakout room window.  To do so shuts the camp down and it  must then be rebuilt.